Comparing the JUUL with the Myle, BB Vapes M2L, and refillable systems like the MiniFit and Air!
Hows it going everybody, today is all about pods and the pod craze that grown since the JUUL has gone mainstream! We're gonna be looking at the JUUL and its biggest competitors to help you choose the best device for you.
With the JUULs huge brand presence, it's become the #1 choice in the United States for prefilled pod systems and is gaining traction in the Canadian market. The starter kit includes their 4 most popular flavours including Mint, Tobacco, Vanilla, and Mango, coming in 0.7mL pods at 59mg/mL using Salt Nicotine, and with all prefilled pods, each one is supposed to represent a pack of cigarettes. These flavours are very basic which is a switch for people who already vape and are used to more complex flavours. These deliver a strong throat kick so it's best to do smaller puffs with this device. The JUUL has the smallest pods and most basic flavours of the devices we're featuring today, however, this is a very well built product with a minimalist design, and its charger has a strong magnet to make sure that the JUUL can charge at any angle, with a 45-60min. charge time.
The M2L by BB Vapes is one of the newer prefilled pod systems on the market and has been nothing but fantastic. The M2L features 1.0mL prefilled pods at 50mg/mL using Salt Nicotine and features some of their best flavours like BLVK, 187, TABU, ONIX, XOXO and more! Already being a big fan of their line, these pods definitely provide stellar flavour with longevity to boot, and to make it even better the M2L pods are actually compatible with many different pod system batteries! The battery itself features the 1 Gram fine Gold engravement, and the signature BB Vapes logo and TRVP Certification; the multicolour LED battery life indicator also provides a colourful lightshow when you shake the device! Its proprietary charger features a braided cable so your M2L can fit in the most annoying of spaces, with only 20-30min. charge time! With the price of the pods and the flavours available, this is probably my favourite when it comes to prefilled pods, and especially at the price point you really can't go wrong! 
Before we go to the refillable Pod Systems, last but not least, is the Myle (my-lee). First things first, you can definitely tell the size difference between the other devices. And in this case, bigger is better! With the larger battery, it greatly extends the battery life to keep you going all day without worry! The wide slim profile of the device gives it a very comfortable feel when using it, and gives a light smooth draw. It has a very simple battery life indicator with 3 LEDs, and a very versatile charging system using a Micro-USB connection. Its 0.9mL 50mg/mL Salt Nicotine prefilled pods deliver excellent flavour and a satisfying hit.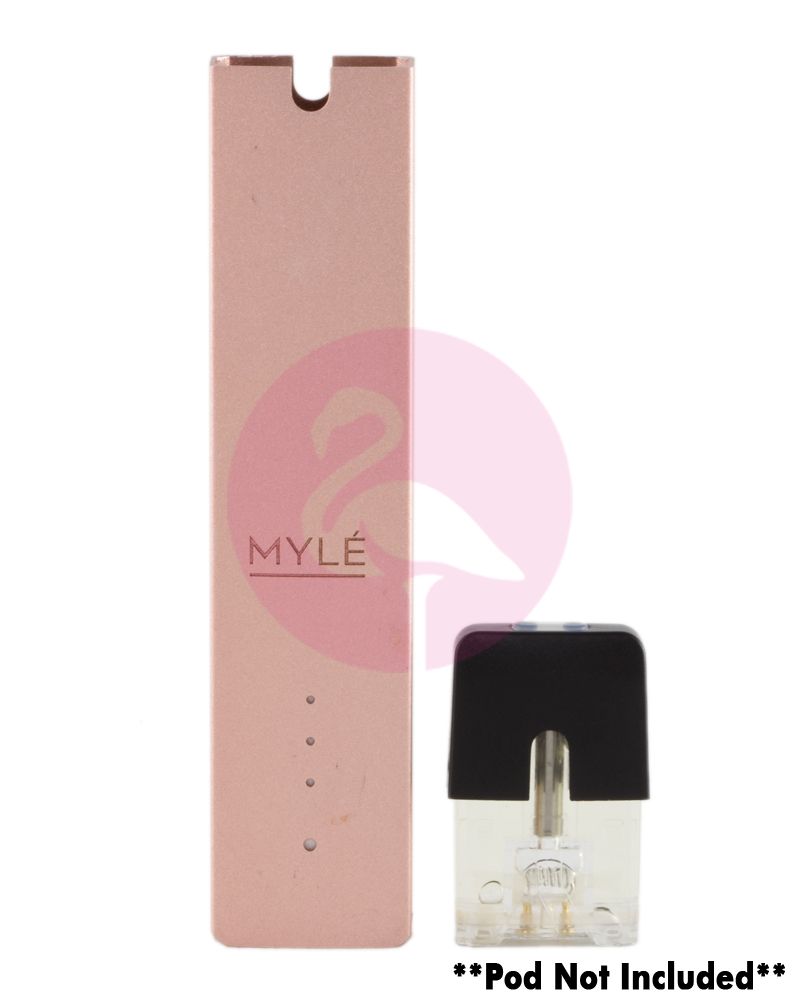 Now if you're the type of person who wants more variety and control of your nicotine delivery, or would prefer nicotine-free options, then devices like the Justfog MiniFit or Suorin Air are going to be perfect for you. These devices are much more affordable to run as they make it extremely simple to put in any juice of your choice, but we recommend to use much thinner blends (<60 VG) to get the best experience. Since these prefilled 50mg pods may be far too strong for some people, or they may prefer to use traditional freebase nicotine over salt nicotine, it gives the user much more freedom to ensure the best vaping experience. Plus, buying a single pod and a 30mL bottle of salt nicotine juice is going to last much much longer than the four 0.7-1.0mL pods! Both of these devices feature Micro-USB charging, easy refillable pods, on/off operation, and the MiniFit also has a battery meter.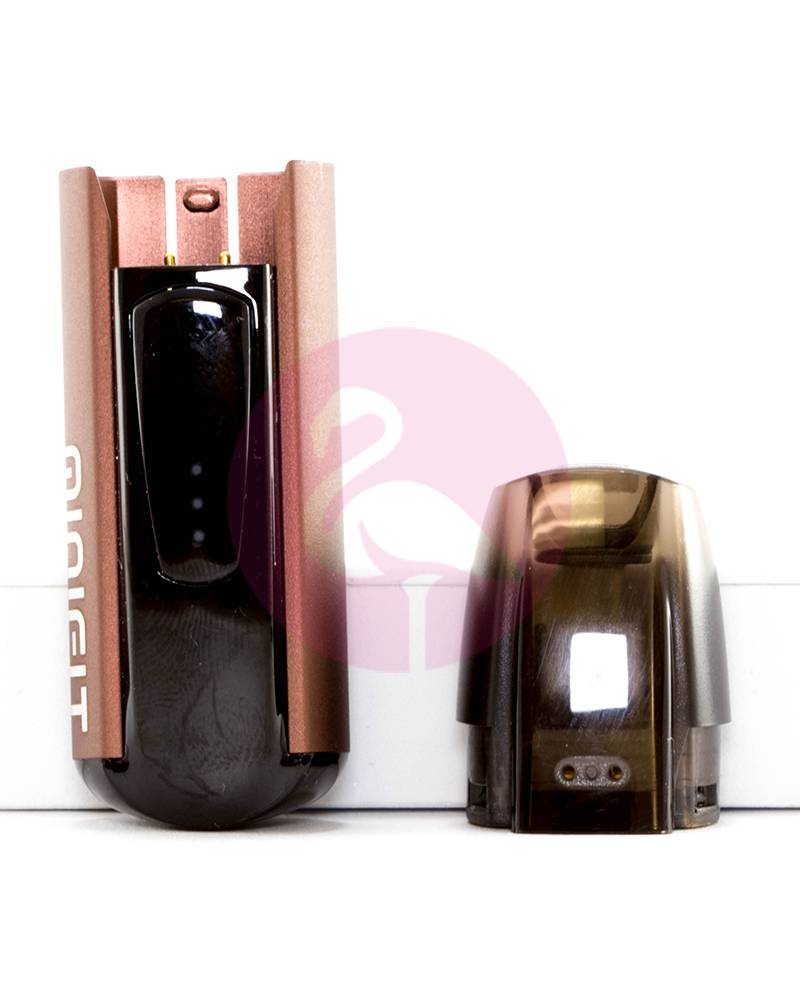 Now that you know all about the different pod systems available, go on down to flamingovape.com to pick up your own pod system and find out why everyone is using them!
And make sure to visit all of our social media for the latest updates on new products in the store and updates with Flamingo!
Facebook: Flamingo Vape Shop
Instagram: @flamingovape
Snapchat: flamingo_vape
YouTube: Flamingo Vape Shop